Sources:
Инвест-Форсайт
Lipetsk Region Named First in National Investment Climate Ranking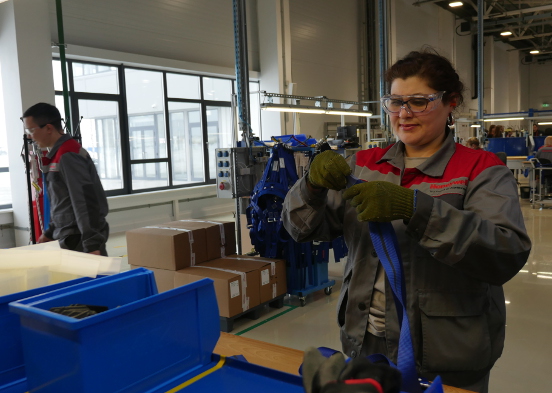 The Lipetsk Region was ranked first in the January edition of the Invest Foresight business magazine. The region has remained a leader for 5 consecutive months, a record long period.
The first position in the ranking was given to the Lipetsk Region based on the information about investments in agriculture, industry, utilities and infrastructure. The magazine also praised the Lipetsk SEZ for its remarkable performance in the region.
At least six new facilities are scheduled for commissioning later this year. Chance Enterprise, an Italian-Russian company, will be the first to start operating at the SEZ site near Yelets. The opening ceremony for Italia's Fondital will soon be held at the site near Gryazi. Digital Technologies will be another plant to start production in the special economic zone. In January, US-based Honeywell, a Top 100 company globally, commissioned the first of its three production lines. Another new tenant is KWS, one of the Top 5 seed breeders in the world. After finishing construction of the second production line in the Lipetsk SEZ in the first quarter of 2019, OBO Bettermann Production will start designing the third line for the production of cable support systems later this year. The total price of the three-line facility project is estimated at around RUB 17 billion, including RUB 7–8 billion to be spent on the third line. The project was ranked first in the January Investment Projects category by the Invest Foresight magazine.
Lipetsk-based Light Construction will start manufacturing aluminum profiles in 2019. Currently, the company is developing engineering design of its future factory. Located at the site near Gryazi, Light Construction will manufacture and paint aluminum profiles using the latest extrusion systems of SMS Eumuco GmbH (Germany) and OMAV S.p.A. (Italy) in full compliance with the strictest industrial standards to guarantee high quality of end products. Its investments will stand at around RUB 1 billion.
Currently, the Lipetsk SEZ hosts 65 companies planning to invest a total of RUB 196.6 billion. Twenty-three tenants have already launched production in the special economic zone, with eight companies still constructing their plants.