Record High Number of New Investors in Lipetsk SEZ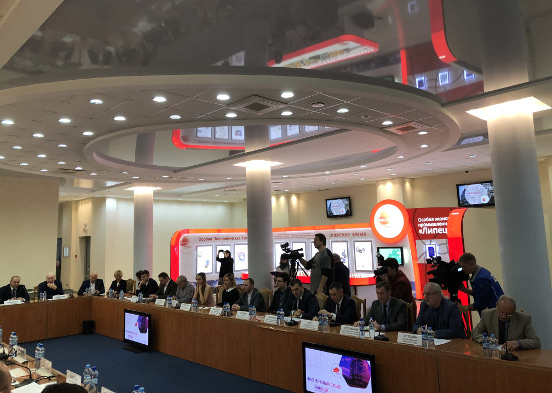 On 20 November 2018 the Expert Council of the Lipetsk Industrial Special Economic Zone (the Lipetsk SEZ) held a meeting chaired by Igor Artamonov, Acting Governor of the Lipetsk Region, to discuss business plans of investors intending to obtain the status of a SEZ tenant.
Cargill Incorporated, a world-known US producer of foodstuff, agricultural, financial and industrial products, invests in the Cargill Lipetsk project. The company plans to construct a plant for the production of ready-to-use feeds in the Lipetsk SEZ. The functional purpose of Cargill Lipetsk products is efficient feeding of animals to improve their survival rate as well as promote healthy and rapid growth. The company's production technology will be based on the unique knowledge obtained and tested by the Cargill Research Institute. Apart from sales, the company will provide technical support and performance auditing services for breeding farms, as well as feed consulting services and development of nutrition programs. Cargill Lipetsk is going to sell its products to large-and mid-sized farms. The total investments amount to RUB 3.7 billion. The plant is scheduled for commissioning in Q1 2021 and will create 87 jobs.
One more company, Global Technology, will use the Data Center's telecom equipment and servers to develop innovative software and hardware for big data analytics. Global Technology will integrate advanced artificial neural network technology to develop software and design high-tech equipment. Innovative software to be developed by the company will be used to replace corporate IT units as it ensures the required service level, reduces qualified personnel costs by 20–25% and enables development of fault-tolerant systems. The investments will total RUB 2 billion with 40 jobs to be created after the plant is commissioned in 2021.
KWS Seed Plant will set up production of hybrid sugar beet seeds with the use of advanced European technology. KWS, a founder of the plant, is one of the leaders in seed breeding and a Top 5 seed producer globally. Sugar beet is a primary feedstock for the production of sugar and animal feeds in Russia. Molasses made from sugar beet is used as a source material for the production of citric acid, glycerol, spirit, organic acids and yeast. Beet pulp, which is a byproduct of sugar beet processing, is used to feed animals, while sugar beet lime is a perfect fertilizer. As a leading top-quality seed producer, KWS puts much effort and makes large investments in research and development. They carry out extensive hybrid breeding programs to meet customer expectations. Its total investments amount to RUB 1.2 billion. The production is scheduled to start in 2022.
ZOOTECH plans to manufacture machinery and equipment for the production of a concentrated protein and lipid mix used in animal feeds. The total investments will amount to nearly RUB 350 million. The equipment has no counterparts in the world. Expected to be launched in 2022, the plant will create 32 new jobs.

Sovasatom-M plans to set up a hi-tech production facility to manufacture large power modules. Its key product will be a 2.5 MW containerized power unit for modular power stations with capacities from 2 to 30 MW. The project investments will amount to RUB 122 million. These modular gas engine power plants are expected to take up 25% of the Russian market and up to 90% of mini CHP exports to Middle Eastern countries. The new plant will create 80 hi-tech jobs.
The Expert Council of the Lipetsk SEZ unanimously approved all the investment projects. As a result, 10 new companies became tenants of the Lipetsk SEZ. This turned out to be a record high number since the foundation of the Management Company.