«Special economic zones are successfully working in many countries across the globe. The Russian Government will be also aiming at enhancing SEZs performance. There are no plans to renounce special economic zones as such."

Vladimir Putin
President of the Russian Federation

For the time being we can positively claim that special economic zone in Lipetsk is leading among many of its other counterparts. With RUB.8 bn. invested into infrastructure by the government, over RUB.30 bn. of investments already made by tenants, the industrial site keeps increasing its pace. More new jobs, more taxes paid, new foreign companies revealing their interest in joining the project.
Alexander Tsybulskiy
Deputy Minister of Economy
"Kemin new facility was built in an amazing timeline - the whole process took us less than a year. Our search for a piece of land was much more than that – it was mainly our search for a partner. Here together with the land we found a partner as well to support us through the process - Lipetsk SEZ management"
Steven de Vos
VP Operations EMENA Kemin Agrifoods Europe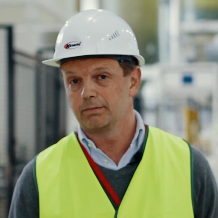 "Construction of our plant in Lipetsk Special Economic Zone is a milestone in Viessmann's commitment to the Russian heating market. It symbolizes, so to speak, the great importance we attach to the country not only as a business market, but also as a production location"


Martin Viessmann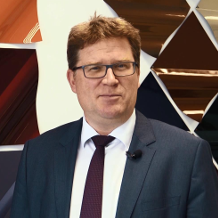 "One of the key considerations for PPG to locate here was that the area is interesting from a logistic perspective. The support from the special economic zone has been great, which for us as an American company is very important"
Jens Brakebusch
General Director of PPG Industries
"Lipetsk SEZ efficiency is rated highly by the Government of Russia. Projects like this prove to be an practical tool for pulling investments into the regions"
Valentina Matvienko
Сhairman of the Federation Council of Russia


"Traveling around the globe, I have visited many industrial parks and free trade zones. I am absolutely sure that this special economic zone is one of the best I have seen. I am not surprised that Lipetsk SEZ was ranked 'the best in Europe'. The zone will definitely win many more other awards in the future. As Kemin representatives, we are pleased to be a part of Lipetsk SEZ. We stay committed to our plans to build a world-class plant and launch it as soon as possible."
K. P. Philip
President Kemin Europe

"Lipetsk special economic zone stays the most effective SEZ for today. With relatively moderate state funding, it delivers really good results. We can see an undisputed potential in special economic zones."
Dmitri Kozak
Deputy Prime Minister of Russia
"Lipetsk SEZ is the best venue for a foreign company to start an investment project in Russia."
Baron Bert de Graeve
President Bekaert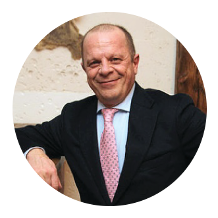 "We were the first foreigners to have come to the Lipetsk Special Economic Zone. I see today that there are many of them. We found here a perfect investment climate, support from local authorities and, finally, support from the local community because our factory employees are all from Lipetsk. And all of them have proved to be qualified and efficient."
Vittorio Torrembini
Association of Italian Businesses in Russia GIM-Unimpresa

As investors, we need a special approach. This was Lipetsk SEZ where we found it.
I think Russia has two special economic zones of national importance – they are Alabuga in Tatarstan and Lipetsk. Although there are tens of zones, these two are definitely the best. Here we have a very good infrastructure, excellent location, strong backing by the governor of the Lipetsk Region and a professional team of the SEZ management company. I liked it very much. We visited plants of Lipetsk SEZ tenants and talked to their top managers. All of them spoke about support from local authorities and SEZ management in handling different issues. We were in Alabuga and other special economic zones. In our opinion, this one is the best.
A. G. Aganbegyan
Member of the Russian Academy of Sciences
The special economic zone offers a full-fledged infrastructure and a professional management team that assists investors in launching their projects, recruiting qualified staff and forming partnerships with local businesses. Looking back now and asking ourselves about correctness of the decision made, we are absolutely sure that it was the right choice. Our project was carried out in line with the initial plan...
Metin Caliskan
CEO, Bekaert Lipetsk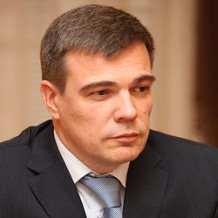 Some of the first special economic zones established 7 or 8 years ago are now globally competitive. They are Alabuga in Tatarstan and Lipetsk SEZ.
Oleg Saveliev
Deputy Minister of Economic Development of the Russian Federation

«To select a site for our plant, we analyzed 20 locations and opted for Lipetsk SEZ as it offers full-fledged infrastructure, relative proximity to Moscow, welcoming attitude of local authorities and many other things.»
Okishima Junichi
President, Yokohama Russia
...economic efficiency of special economic zones is attributable mostly to investments made by SEZ tenants in the Republic of Tatarstan and Lipetsk Region.
Efficiency of Public Spendings on the Establishment and Development of Special Economic Zones. Proceedings of the Russian Audit Chamber Board